Special Sponsor Offers Brought To You By

Click For Books
AudiobooksNow is the premier service for downloading and streaming audiobooks. Users can stream or download audiobook purchases from our website, or download them to our free Android, Nook or Apple iOS apps. With our innovative Club Pricing Plan, users can save 50% off their first audiobook purchase and 35-40% off each additional purchase each month ***30 Day Free Trial*** . Or, simply purchase your audiobooks at our everyday low prices (no plan required).
Biblio offers over 100 million used, rare and out-of-print books, but that's not truly what sets us apart. As discerning bibliophiles already know, less is often more. We work with the finest booksellers in the world to cultivate a truly remarkable collection that strikes the perfect balance between quantity and quality of selection.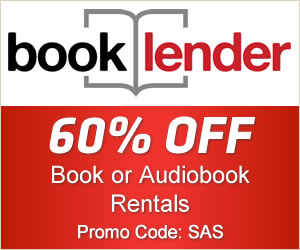 Renting books saves you time, money, shelf space, and the environment!

Read to your heart's content with our book rental service. Imagine having the latest titles and the best classics delivered right to your door. No more trips to the library only to find out the items you want are already checked out. No more costly trips to the local bookstore.
There is no better way to connect with the story and the author than by owning a book signed by an author.
Kabook isn't just a book brand, we create magical moments. By weaving your child into a story, we spark imagination and help foster lifelong literacy.
GoPeachy.com offers customers great deals on new and used Books, Textbooks, Blu-rays, Video Games, DVDs and CDs. Our customers have learned they can count on quality products at great prices. But the value GoPeachy.com provides does not stop there. We are dedicated to providing our customers with the best media buying experience. What separates us from the competition?
Ditch the print. Save on college costs and get all your textbooks delivered in digital format!
Founded in 1984, Chelsea Green Publishing is recognized as a leading publisher of books on the politics and practice of sustainable living, publishing authors who bring in-depth, practical knowledge to life, and give readers hands-on information related to organic farming and gardening, permaculture, ecology, the environment, simple living, food, sustainable business and economics, green building, and more.
Take your reading adventures to the next level, where YOU get to be the star!
Launched in 2000, eBooks.com is a popular ebook retailer with a reputation for innovation, integrity and independence. We sell ebooks direct to millions of consumers around the world, with five local sales portals in the US, Canada, UK, Europe and Australia. You can read our ebooks online, or download them to a vast array of devices, using our Ebook Reader apps. eBooks.com is privately held and run by its founders, life-long booksellers Stephen and Trudy Cole. It is the only independent ebook retailer that sells into every country in the world, and the International Space Station.
Better World Books is a global bookstore that harnesses the power of capitalism to bring literacy and opportunity to people around the world. Get a great price on over 8 million titles, new and used, and make an impact while you're at it.
Calendars.com, through its parent company Go! Retail Group, was founded in 1999 and is home to the world's largest selection of calendars. With more than 17,000 products online, Calendars.com also offers an expansive selection of games, toys, puzzles, and gifts. The company's primary product mix is calendars, but the selection of games, toys, and puzzles has been growing each year. There are about 6,975 varieties of calendars sold on Calendars.com, from artists like Charles Wysocki, Thomas Kinkade, Mary Engelbreit, Linda Nelson Stocks and Lowell Herrero. Calendars.com has also offered licensed calendars featuring popular music artists like: Taylor Swift, One Direction, Beatles, Elvis Presley, Justin Bieber, 5 Seconds of Summer, 2Pac, Ed Sheeran, Jason Aldean, John Lennon and many more.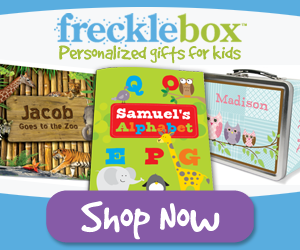 We got our start as a digital printing company way back in 1990. We have dipped our toes in many different sectors of the printing world, but Frecklebox has always been one of our favorites. We started in the world of consumer products in 2004 when we began producing birth announcements for Tiny Prints and we fell in love! We launched Frecklebox in April of 2008 with the intention of making kids, parents, and grandparents smile! 


eBooks & Software Available For Immediate

Download & Enjoyment!

Manage Your Online Reputation
Manage your Online Reputation arms readers with the tools and knowledge to manage their online identities and protect themselves.
REAl Home-Based Business Startups
If you're looking for yet another useless, "fluff-filled" book on home based businesses, then this book isn't for you. This book is for real people who want to run a real business.
Everything you need to prepare a living will, a representation agreement, or a health care directive appropriate to the province or territory of your residence. Includes free access to an online updates page to ensure all forms are the most current and up-to-date. The CD-ROM works with Microsoft Windows, Apple OS X, Gnu/Linux and Sun Solaris operating systems.